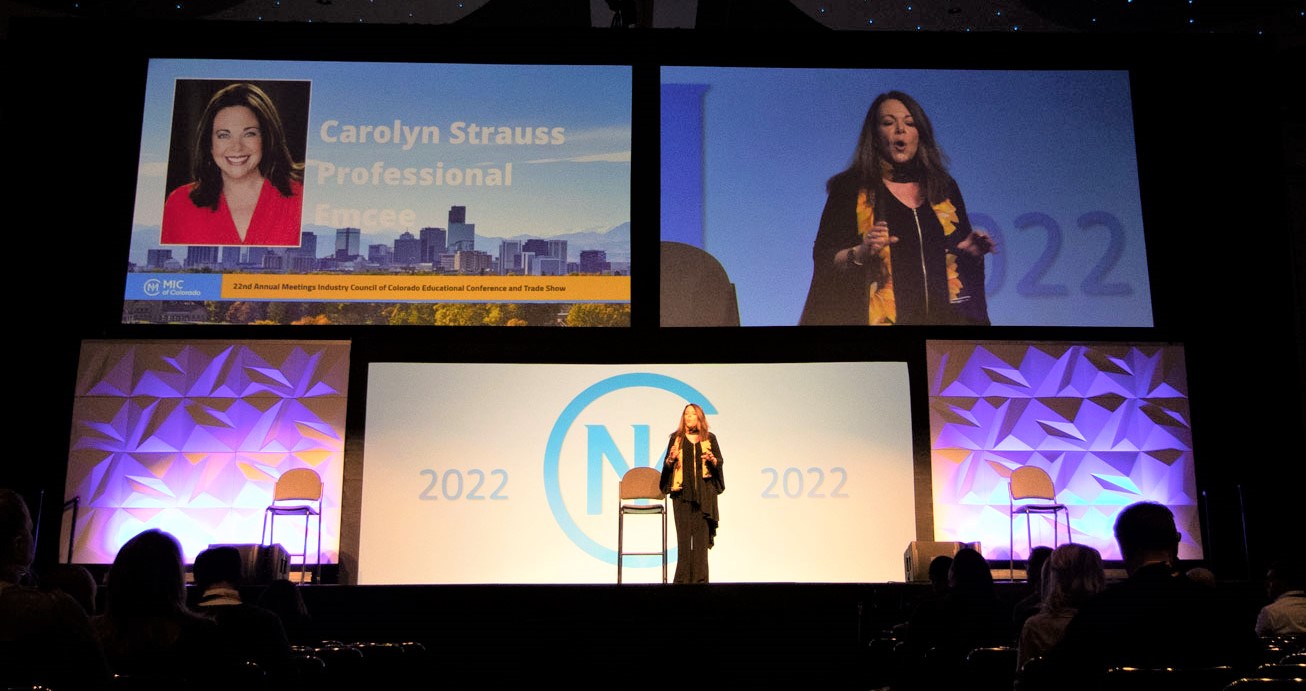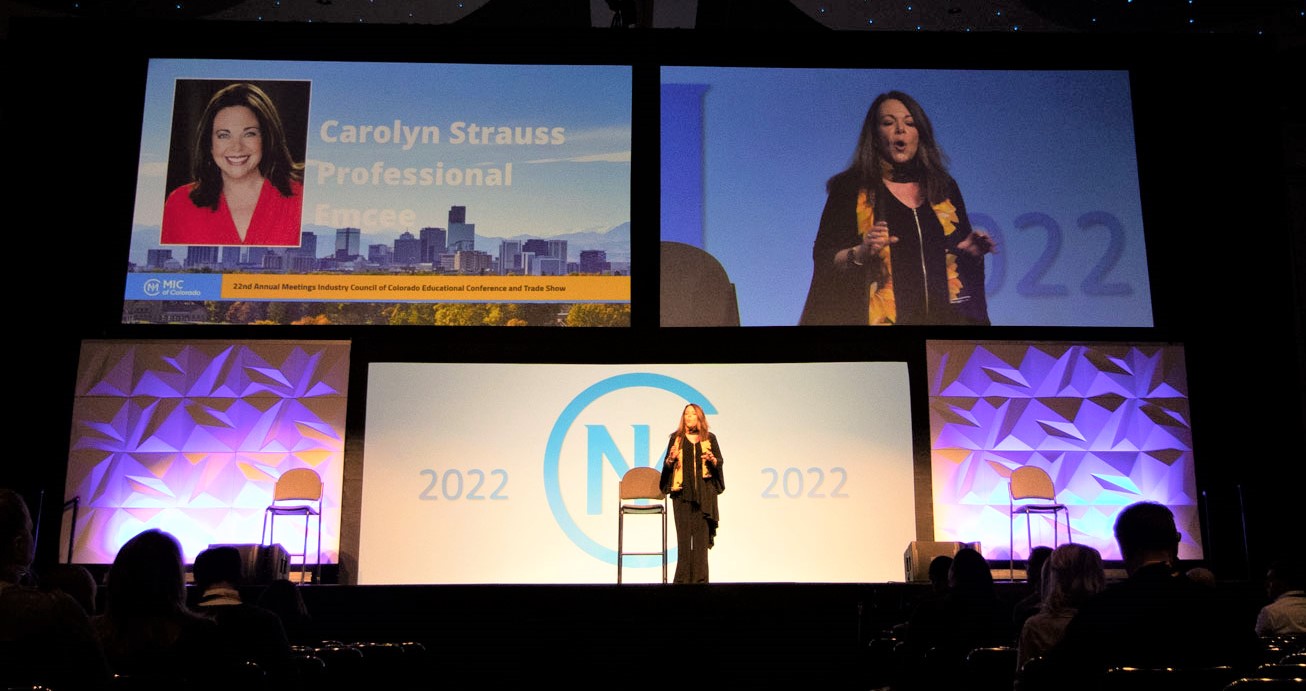 Top Rated Professional Emcee
Experienced On-Stage, On-Line and Hybrid
"I have worked with Carolyn for over 30 years. She is my "Go-to" Emcee for all of my events that need energy, spontaneity, and a voice that keeps everything running perfectly. I highly recommend working with Carolyn in person and virtually. She is involved in my events from conception through execution. And she is a pleasure to work with".
Why work with a Professional Emcee?
                                               "I emcee events for organizations who want a through line of context, connection and fun so by the end                                  the attendees can't wait to come back the next year"
The amount of time, energy and money you put into your event is enormous. The return on this investment is directly related to what kind of experience your attendees, sponsors and stakeholders have through out the process of the event. Hiring a professional emcee takes the risk out of things going wrong with your speakers, keynotes, attention direction, and expectations from everyone involved. Having that one consistent voice throughout your event, creates a safe and comfortable environment for everyone to get what they need and want from your event.
Experience Carolyn at Event Tech Live