Planning a Meeting? Need an Emcee for your Virtual and On-site Programs?
"Thank you for considering one of my programs for your next event! To make the process a little easier for you, here are the most requested items that meeting planners have found to be helpful in their planning. I look forward to partnering with you to insure a terrific meeting. If you don't find what you need, or have suggestions for how we can better serve you, please give us a call."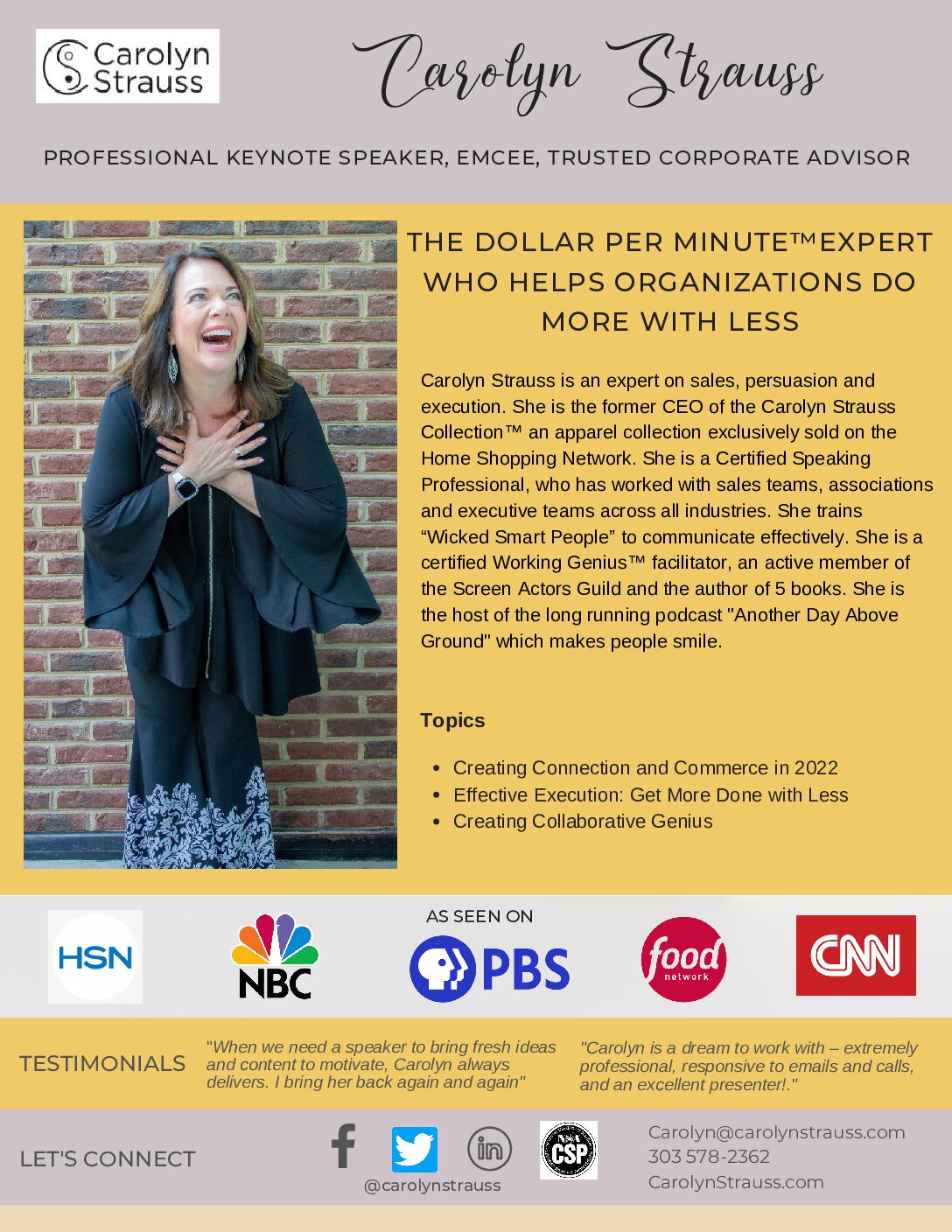 Documents
Carolyn's programs: Carolyn has three signature programs. Select from these high content speaking and training presentations that are perfect for people who want to develop an empowered mindset for their organization. All presentations will be customized for your specific needs of topic and length of program. Check them out!
Preprogram Questionnaire: In order for me to fully prepare for your meeting, please take time to fill out this questionnaire. It will insure that your program will meet the needs of all of your attendees. Since each program is customized, I find that interviewing a few people from your organization can be helpful as well.
Carolyn's bio: Download Carolyn's bio to be read to your audiences here. Download
Introduction: A good introduction is important since it sets the tone for the entire presentation. It's designed to generate interest, alert the audience to what they can expect to get from their participation, and provide some information on the credibility of the speaker. Download
A/V requirements: Great audiovisual equipment and a compatible room setup will help ensure a great meeting!
Press Photos (click to download hi-res version)
Carolyn's promotional photos. Choose any of these for use in your programs, brochures and promo materials!